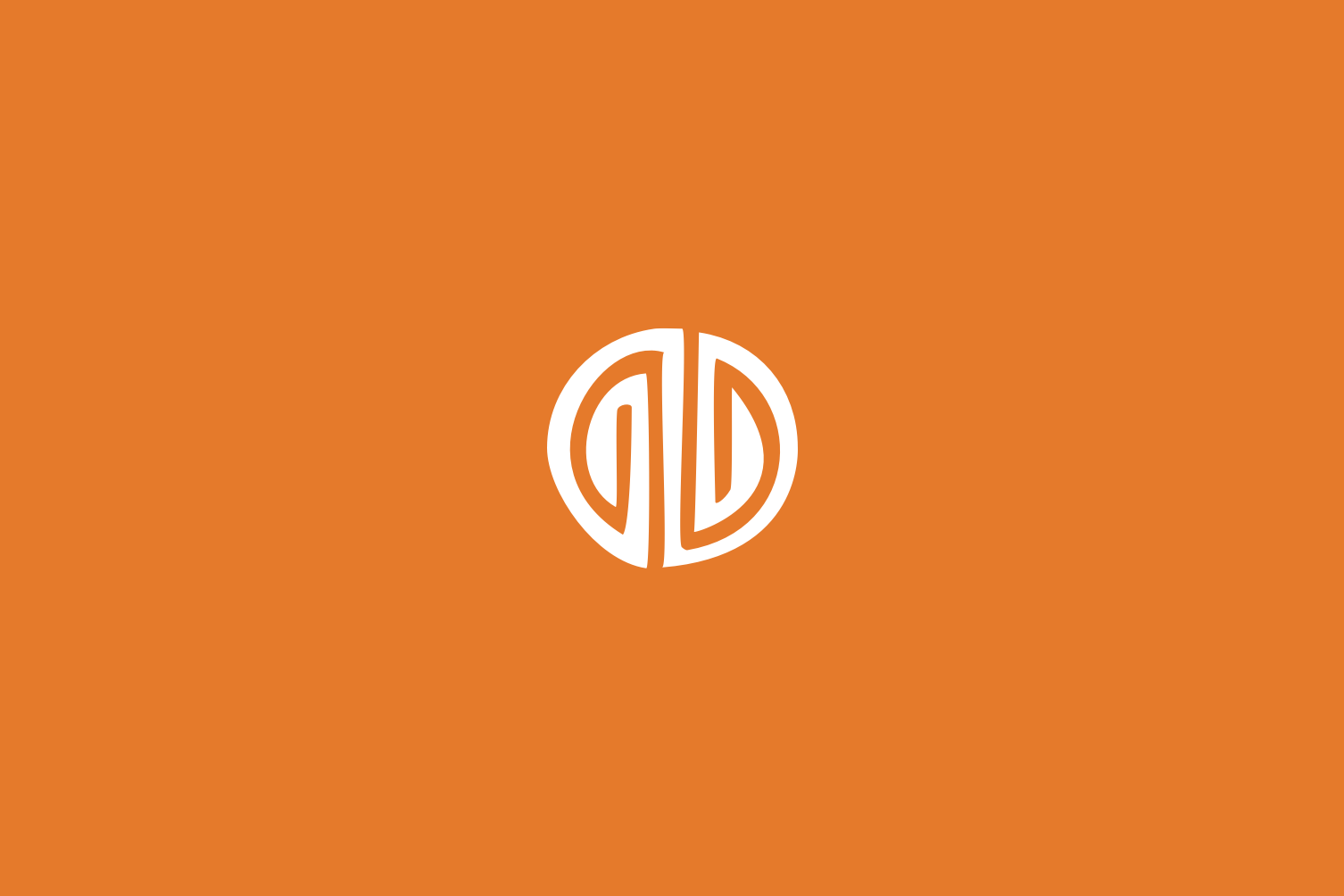 Symbiosis Gathering
company

Symbiosis Events

role

Web Design & Development
Symbiosis runs a sometimes annual art, music, and community gathering. They needed a content-rich website to promote their 2015 event.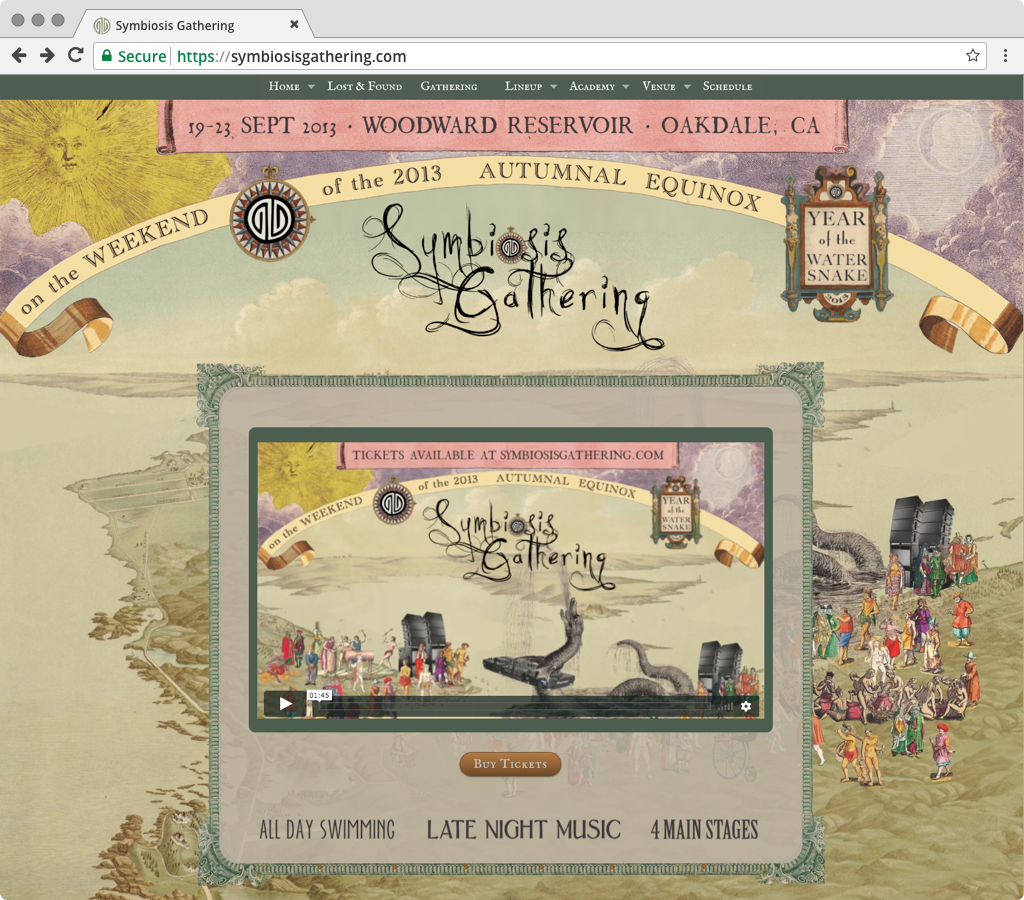 Challenges
The layout of the previous site was very image heavy and lead to several problems for the Symbiosis team:
Slow page loading times
Difficult to read on mobile devices – content & layout was not responsive to different screen sizes
Updates to content required design and coding knowledge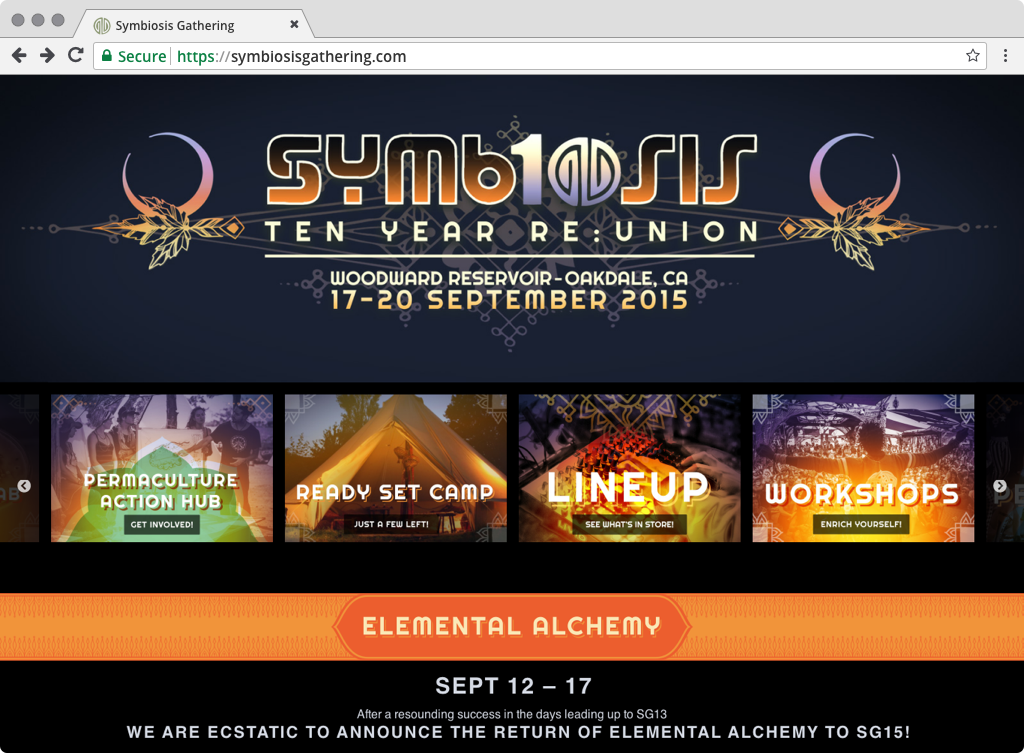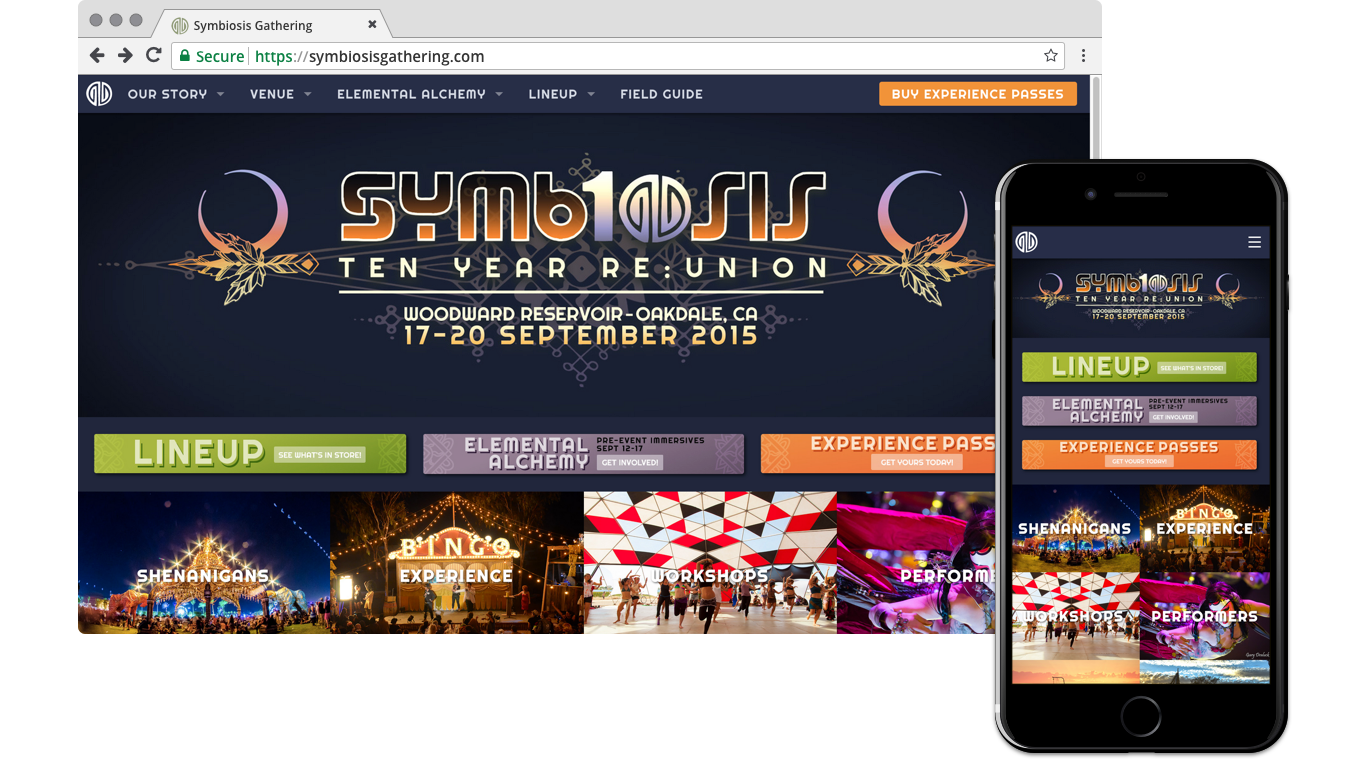 Expanded Content
Built in WordPress to allow for others on the marketing team to update content, it was also important for the design of the site to be modular. Areas of the home and subpages were defined to allow for promoting different content throughout the year as event coordinators signed on new acts and programs.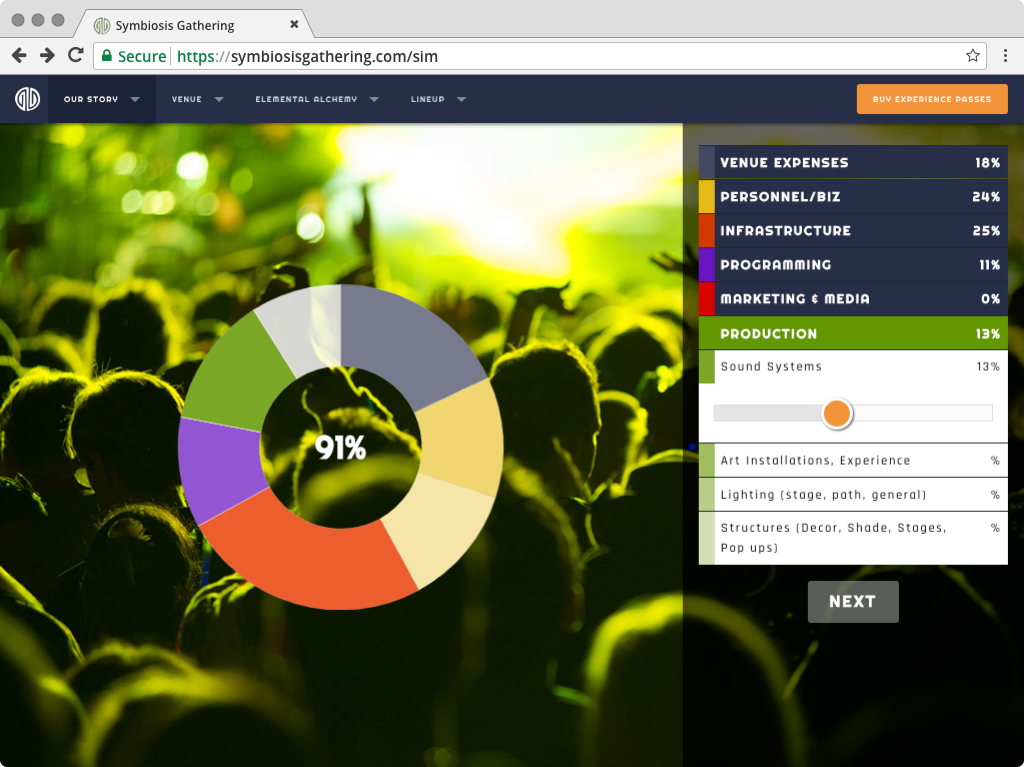 Engaging the Symbiosis Community
I worked with the marketing team on different ways to create excitement for the event. This mini-game let site visitors set a budget for their own event to see if their allocation of funds would lead to a successful event.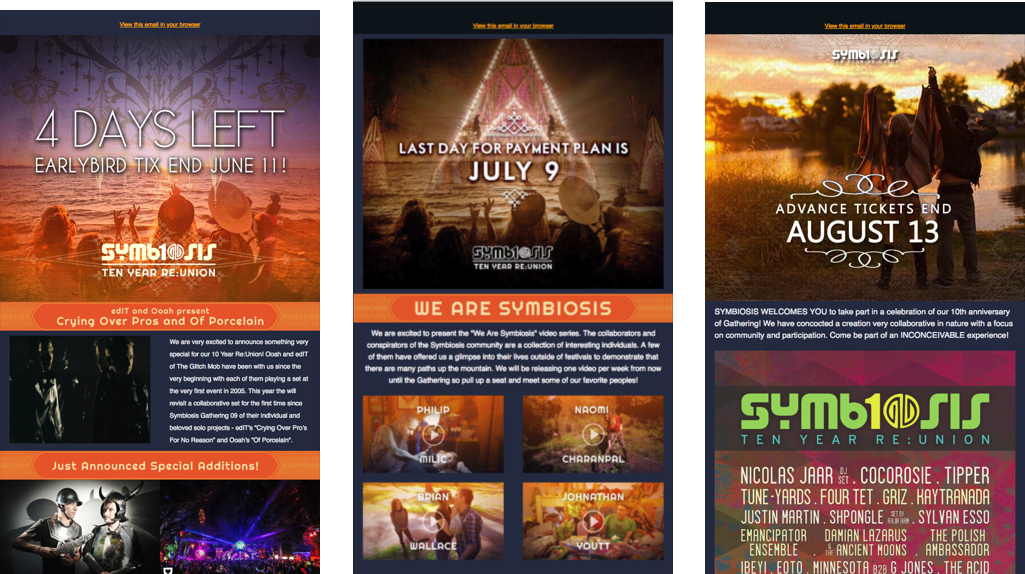 Event Promotions
In addition to the website, I also designed HTML email templates, social media, and web ad graphics to promote ticket sales for the event.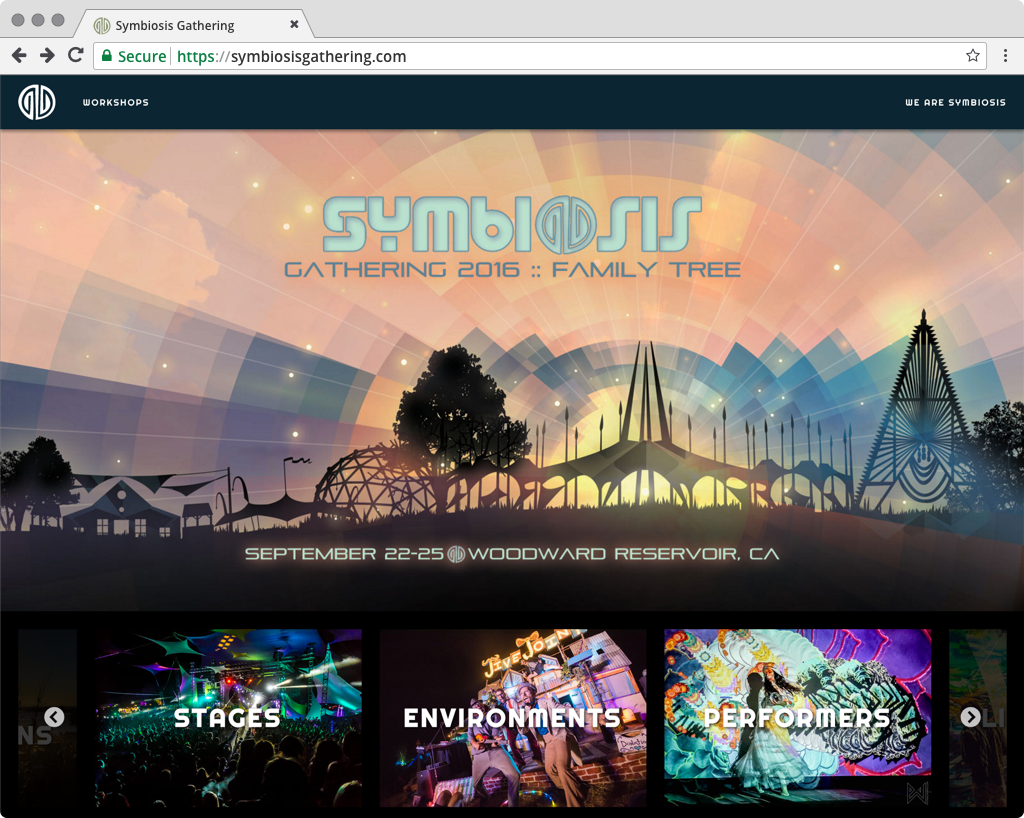 Reusable Layouts
The custom WordPress theme that I built for the 2015 gathering and with plugins that I discovered to be useful to the Symbiosis team along the way, was then used for their subsequent event sites, Symbiosis Gathering 2016 and Oregon Eclipse Gathering 2017.
UI Design
Print
Marketing
Web Design/Development
UI Design
Web Design
Print